what are you passionate about?
Genius Hour is based on
PASSION & INQUIRY!
You need to come up with a question that will lead to research and the creation of a project. This project could be technology based, but it could also be a physical model that you design, create, and build or even performance based like a song or dance!
Coming up with your Inquiry Questions will be the most important, but the most difficult part of the process! If you can find the answer to your question with one "Google Search" then it is NOT a great inquiry question.
Below you will find a list of question ideas that other students have used. We are not looking for you to choose one of these topics, they're just here to spark your interest!
*
Keep in mind you need an INQUIRY QUESTION and a PASSION PROJECT idea!
How were medieval castle constructed? (passion project idea: constructing a model of a castle wall)
Can I create nutritional, but delicious dinner recipes? (passion project idea: making a cookbook)
How do you make doll clothes? (passion project idea: a sketchbook of doll clothes and two handmade outfits)
Can I design my ideal playroom? (passion project idea: an interior design board complete with swatches and furniture ideas, where to find or make items, and pricing options)
What is an exoskeleton? How do exoskeletons differ between different animals? (passion project idea: model of exoskeleton, project poster)
What is the best skateboard model?
How can I create a self-propelled Lego car (think about our self propelled Go-Cart from 4th grade)? (passion project idea: physical model of self-propelled Lego car)
How do you survive a bear attack? (passion project idea: survival manual)
How does a hockey goal tender prepare for his hockey season? (passion project idea: goal tender's play book)
Who are the Greek gods discussed in the Percy Jackson series? How did they become gods? (passion project idea: digital presentation, iMovie)
Brian, from the Hatchet series by Gary Paulson, survived alone in the wild by being smark and find solutions to variety of challenges.

How do you survive if lost in the wilderness? (passion project idea: survival guide)

What kinds of fish are caught in different seasons and different areas of Wisconsin? (passion project idea: map of local lakes with fish types)
What major events led to the Revolutionary War? Civil War? What happened in the 1920s? (passion project idea: iMovie documentary, timeline of events)
---
Powered by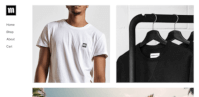 Create your own unique website with customizable templates.